Meet the website team
Faces and personalities are important when making purchases from a website. We want to reassure you our customers and potential customers that we are not "fly by nights" in it for the cash but that we do actually care about what we sell, how we present it to you, how we get it to you and how you respond when you have received it. That is why we want you to meet the Web team. It won't take long, there's not many of us.
Jo Hayward – Website Manager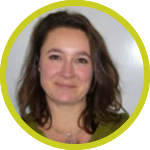 Website manager. Jo joined the company in March 2008. She is energetic, lives life to the full, works hard, and takes the remit of her post very seriously. Jo has been involved with the organic food industry for 30 years and has a wealth of knowledge and contacts which have really helped in the development of our website. Her spec when taking on the position of manager was to grow the business, keep customer satisfaction high and raise awareness on the national & international stage of organic & natural groceries and foods.
Lewis Richards – Website Assistant Manager
Lewis has been with the company since March 2006, when he started on the checkouts in the store. This was for a relatively short period of time until he took over stock-checking and stock control procedures for the website. These days he enjoys the position of Website Assistant Manager and does an excellent job of supporting Jo in all aspects of the web business. Lewis is responsible for packing 99% of the orders that leave our store, a task in which he takes great care and pride.  Outside of work, mountain biking, snowboarding and Japanese cars are his main passion.  Packaging perfection personified.
Mike – One of NGS' founders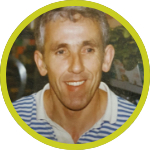 "It was all an accident, really.  I was staying with a family in Port Hardy, on Vancouver Island in the early 1980s.  It was the sort of place that you either arrive at by ferry or, at that time, by logging road!  Their son was quite ill, and had schizophrenia.  To try to help him, and at the direction of the John Hopkins Schizophrenia Centre, the whole family changed their diet.  They stopped eating processed food and switched to a more natural way of eating – whole grains, organic food, that sort of thing.  The change in diet had a massive effect on his behaviour, and it got me thinking."
Paul – NGS' other co-founder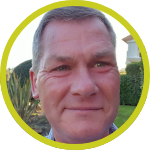 "Mike and I were both thinking as, a couple of years later, we travelled through the US and the Far East.  We started looking at how natural foods were sold in America and Hong Kong.  It was all very, very different from the rather uninspiring, unimaginative & under-stocked 'health shops' that you found in the UK.  You could buy things other than dried chick-peas for a start…"
We decided we should take the plunge and start our own store.  Somewhere light and airy like the stores in the States.  Taking inspiration from wholefood stores in LA like Erewhon and Oliver's in Hong Kong, somewhere where we could make sure the shelves were groaning with things people would want to eat, rather than little brown things in packets they thought they should eat.
We looked in London, Brighton and a few other places before we settled on Cheltenham.  We gutted the store, slapped what felt like gallons on paint on the walls and then opened the doors in May 1998.  Customers started coming in, they liked what they saw, and after 20 something years,  many of them are now firm friends, and the doors have stayed open 7 days a week…
I'm not sure we've had time to draw breath since!
The environment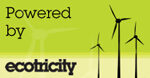 With some places, you either get the feeling they're using their environmental credentials as a marketing tool.  With others, it's all so hair-shirted it hurts.  For us, it's simple.  We believe the smaller our footprint, the better for the world.
That's why we recycle absolutely everything we can.  Sometimes, it's almost in spite of ourselves – if you try to get through the corridor at the back of the store you can't move for stacked cardboard ready to be recycled.  Look in the loo (no – really) – we've got a hippo bag to minimise the water we use, and you can wash your hands in biodegradable detergent.  You won't find a standard lightbulb in the place – they're all low-energy.  We use Ecotricity for all our power as well. We've even chosen the people who deliver your order as much for their environmental credentials as their efficiency.
Rather than installing air conditioning, we've covered the front windows of the store with solar film to keep temperatures down!